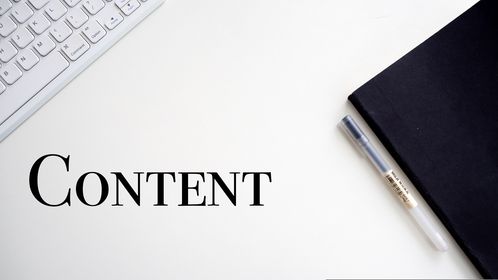 The content we see on the web these days is the most effective source of keeping average users informed about various topics and niches. Various websites tend to create engaging content for their targeted audience. 
Hence, the demand for content writers has been augmented significantly. If you want to take up content writing as a career, it is the right moment. 
However, it is worth mentioning that this job requires the ability to research sufficiently and creativity at the elite level for articulating engaging content.
You also need to work on a few practical tips to ensure that your content creates an impact and succeeds in impressing the targeted audience. 
You must keep these tips in mind while writing content for effective results. We have put together these tips in this writing to help you make your name in the field of content writing. 
If you are interested in becoming a content writer, reading this article until the end will help you a lot. 
Further details are given below:
Perform Sufficient Research
Writing content for the web demands the same amount of research as you do while articulating academic assignments and thesis. 
Simply put, sufficient research is the key to effective writing. You can't become a successful content writer if you cannot research properly before creating content for your audience. 
Hence, it is necessary to research properly before writing. Once you are assigned a topic to write on, it is your responsibility to dig deeper into the topic and obtain the necessary data that will impress your audience. 
Ensure you obtain relevant facts and figures from authoritative sources before making up your mind to include those elements in your content.
Write for the Audience
This tip is connected to the previous one. If you want to write audience-centric content, you need to build the persona of your target audience, which is only possible when you research your audience, background, profession, gender, and demographic. 
Once you know the parameters above, you will be better positioned to write content that can impress your audience. Moreover, continually assess your content according to the reader's perspective, whether you do it at the time of writing content or proofing it. 
Doing so will help you refine your content and filter out vague and meaningless words from your content and make your content clear and crisp.
Try to Answer the Queries of Your Audience
Some writers write highly relevant content to the topic or niche they work on, but it fails to impress their audience. It happens because they don't take note of the audience's queries regarding that topic.
Your primary objective is to cater to your audience's requirements regarding the information they want. If you fail to do so, they won't stay to read your content and will leave it midway. 
Therefore, you need to become aware of the needs and queries of your audience before writing content on a particular topic.
Keep Your Content Unique
Plagiarism is an unforgivable offense in writing, whether you are writing content for academics or the web. You will have to endure severe consequences because of plagiarism, whether it is accidental or intentional. 
Therefore, make sure your content is unique. Perform a manual comparison or use a tool to check plagiarism in your content, and if you spot duplication, take necessary action to get rid of the duplicate piece of content from your copy. 
Once you are aware of duplication in your content, you can paraphrase the content to eradicate plagiarism. 
A reliable AI-based paraphraser can come in handy for you in such a situation as well. The job of such a tool is to understand the context and meaning of the content and make necessary changes in it to make it look unique. 
Hence, a paraphrasing tool can make your job easier if you have a deadline just around the corner.
Ensure Engaging Content
Your audience wants engaging content for you, and you need to satisfy their needs by coming up with well-crafted content that ticks all the necessary boxes. For instance, give your writing an intriguing title that can capture your targeted audience's attention at once. 
Once you have grabbed the attention of your audience, it is time to make them stick with your content by using an exciting hook. It can be an attention-grabbing fact or question that relates to the actual life of your targeted audience. 
After that, make sure you divide your content into multiple short paragraphs and keep your content as much concise as possible. There is no need to drag sentences to make a point; it will irritate your audience. 
Ultimately, ensure you embed relevant keywords and CTAs in a clear and natural way.